Tagged Pages Archive | Air Canada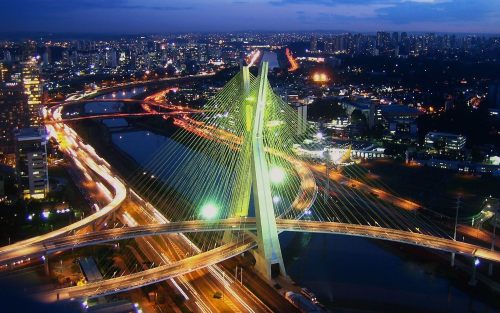 LATAM and Air Canada have dropped the price of their flights from St. John's, Newfoundland to Sao Paulo, Brazil down to $470 CAD roundtrip including taxes.
This is a new record for the cheapest roundtrip flights from St. John's, Newfoundland to Brazil. The previous record of $569 CAD roundtrip was set in January of this year.


NOTE: After June 17, 2019, Canadians no longer require a visa to visit Brazil.


Availability for travel
May, August, September, October, November, first half of December 2019
February 2020


How to find and book this deal
1. Start with a Google Flights search like this one:
Google Flights: St. John's to Sao Paulo, Brazil (GRU)
- Click on the departure date box to open up the calendar view and browse for cheap date combinations.
- Look for the dates that are around $522 roundtrip.


2. Go to Skyscanner or Flighthub
- Search for a flight from St. John's (YYT) to Sao Paulo, Brazil (SAO)
- Use the same dates you found on Google Flights


screenshot from Skyscanner

screenshot from Flighthub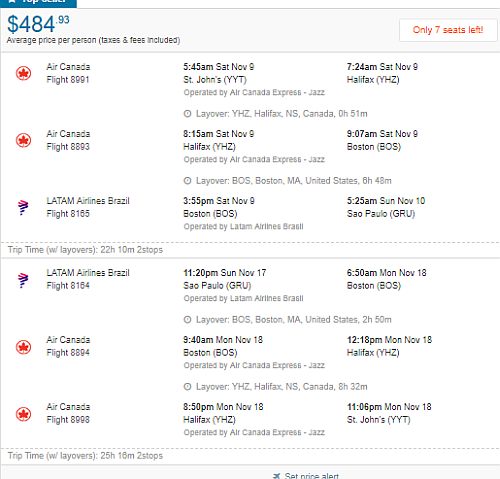 Join us in the YYT Deals Facebook Group
For live discussion of this deal, or to get some amazing travel advice (about anywhere) from your 5,500 fellow passengers in Newfoundland, join us in the
YYT Deals Facebook Group.
Hit Like if you like this deal! Click Share to show your friends on Facebook.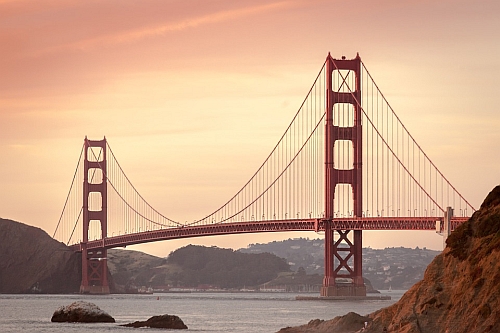 Read more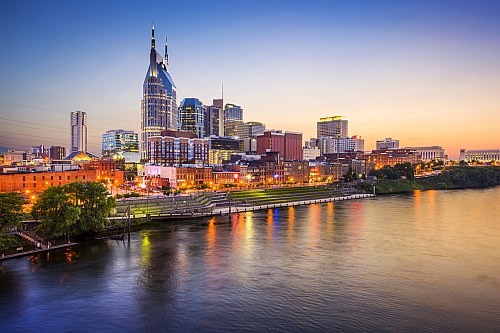 Read more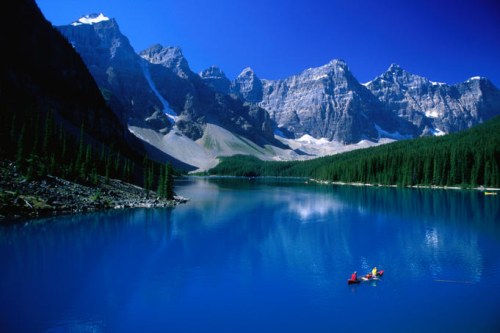 Read more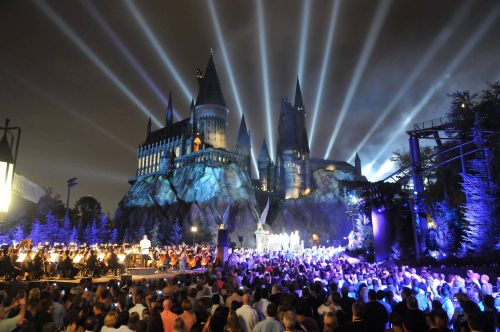 Read more


More and more travelers are getting fed up with the problems and headaches associated with connecting flights and stopovers. Below you will find a comprehensive list of everywhere you can fly to from St. John's, Newfoundland on a direct flight, along with the best methods for finding direct flights.
Read more


Read more


Update: Westjet looks to have just matched the Air Canada sale. Today looks to be an amazing day for inter-Canada travel prices.
Westjet doesn't seem to have an official page up yet about their sale, they're probably scrambling to get their prices changed to match Air Canada.
----------------
Read more


On Thursday I received a reply from the Air Canada executives regarding the deal to South America via airfare.com that didn't pan out. Here's what they had to say:
Read more


Air Canada has matched the Porter code, as expected.
Read more