Tagged Pages Archive | Canada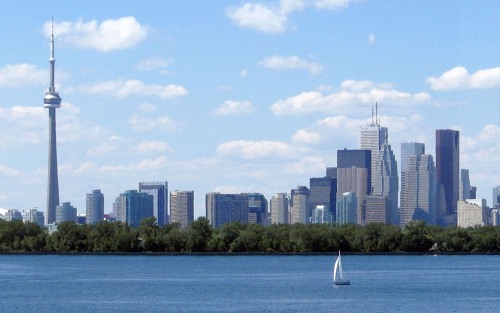 Sunwing is showing a few flights for last minute June 2016 travel from St. John's, Newfoundland to Toronto for $229 CAD roundtrip including taxes.
This is about 50% below the typical best prices between Newfoundland and Toronto.
Availability for travel
June 2016
How to find and book these flights
1. Go to FlightNetwork.com
2. Search for a flight from...
St. John's, Newfoundland (YYT) to Toronto (YYZ)
or
Gander, Newfoundland (YQX) to Toronto (YYZ)
Try one of the following date combinations:
St. John's to Toronto
June 15, 16, or 17 to June 17, 20, or 21
Gander to Toronto
June 17 to 21
screenshot from FlightNetwork.com

Flight Network promo code
You can bring the price down another $10 CAD once you get to Flight Network by using the promo code: 3P10OFF321
You'll find the spot to enter the promo code on the passenger details page (after you've selected the flight). It can be difficult to find.
Here's a screenshot of where to enter it: (look near the bottom)
http://s17.postimg.org/ee0f9z4v3/Clipboard01.jpg


YYT Deals Facebook Group post of the day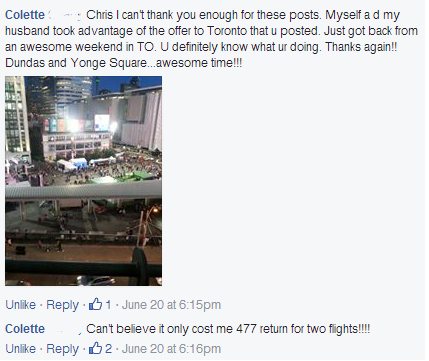 Live deal discussion & travel advice
For live discussion of this deal, or to get some amazing travel advice (about anywhere) from your 5,500 fellow passengers in Newfoundland, join us in the
YYT Deals Facebook Group.
Hit Like if you like this deal! Click Share to show your friends on Facebook.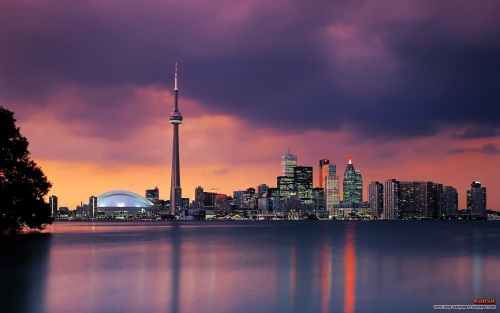 Read more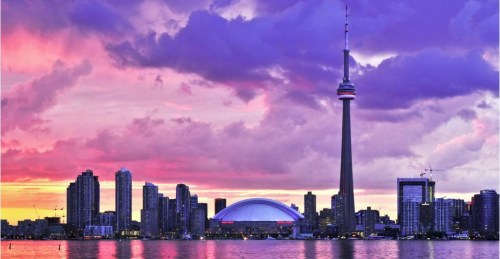 Read more


More and more travelers are getting fed up with the problems and headaches associated with connecting flights and stopovers. Below you will find a comprehensive list of everywhere you can fly to from St. John's, Newfoundland on a direct flight, along with the best methods for finding direct flights.
Read more


Read more


There's a flight from June 22 to 29 from St. John's to Toronto for $298 roundtrip after tax. That's about 43% cheaper than the cheapest flights on Westjet, Air Canada, or Porter at the moment.
Read more


Update: Westjet looks to have just matched the Air Canada sale. Today looks to be an amazing day for inter-Canada travel prices.
Westjet doesn't seem to have an official page up yet about their sale, they're probably scrambling to get their prices changed to match Air Canada.
----------------
Read more